Interactive Calendar is developed to simplify your time management. You can use it to create various appointments, plan meetings and other assignments.
Interactive Calendar displays information in two different ways.
You can see your appointments directly on the desktop wallpaper: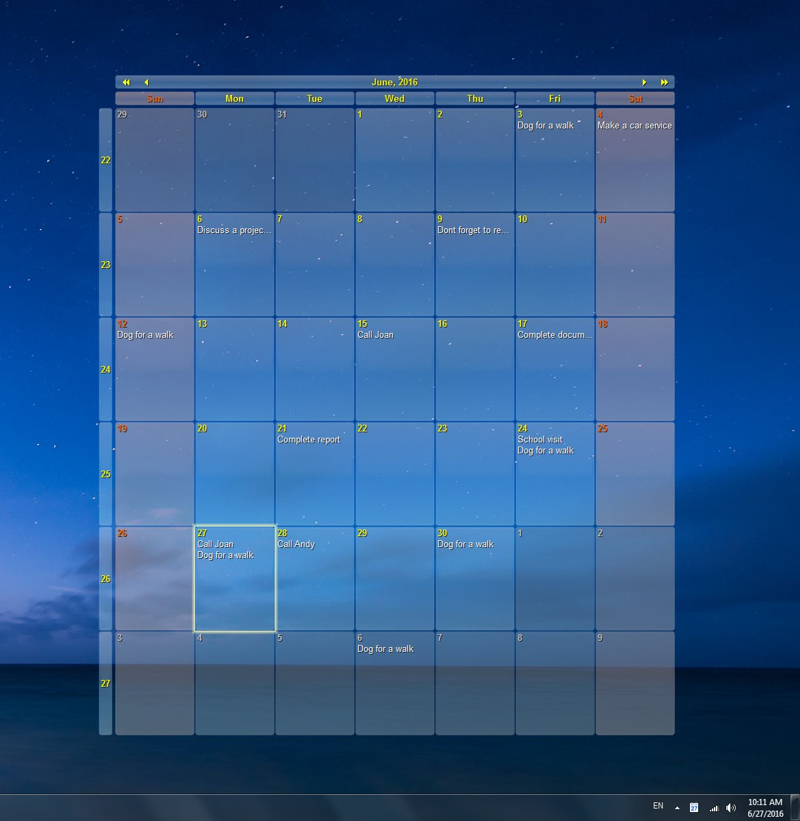 The calendar is completely interactive and extremely intuitive. Double-clicking any of its cells will bring up a new task creation window or a task management window if there are any tasks already scheduled on that day. Please see the "Desktop Calendar" topic for more details.
Single click the navigation arrows on the calendar header to move months or years.
To make work with the entries more convenient, we've added an ability to access all entries in the program's main window: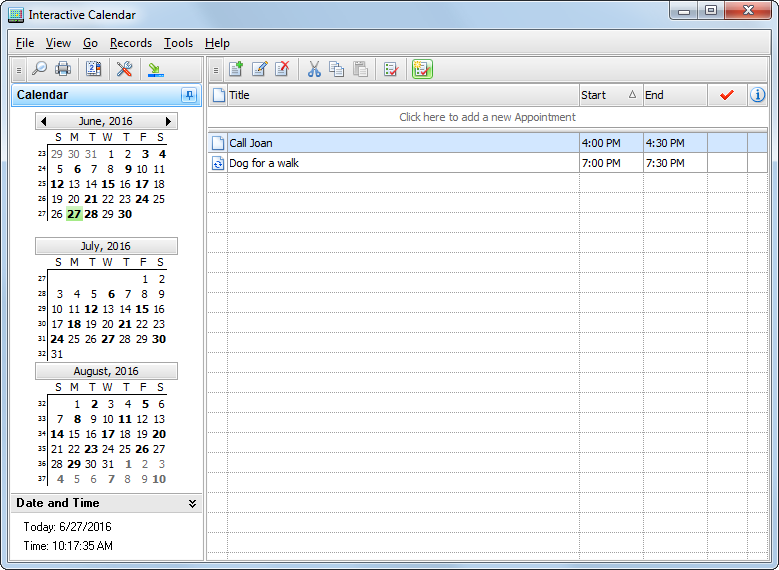 In this window you can add new or edit existing entries, preview description, search or print your information etc. Please see the "Main window" topic for more details.
For easy access to the program, at start Interactive Calendar creates an icon in system tray near the Windows system clock. This icon displays the current date.

You can open the main program's window by clicking this icon with the left mouse button, or if you click the right mouse button, you will see a popup menu with the most frequently used functions of the program:
·Open Interactive Calendar - opens the main window of the application, just as the left mouse button click does.
·Options - the program settings.
·Go to Today - return calendar on the desktop to the current month.
·Go to Date - click this item to move desktop calendar to any date.
·Exit - exit from the program (is similar to the command "File - Exit" of the main menu).