Desktop Calendar:
To delete an appointment, doubleclick a calendar cell where this appointment is displayed, then select this appointment in the list of the records management window, and click "Delete" button.
Main window:
To delete an appointment in the main window, simply select it and click the "Delete" button. Besides, you can use Del or Ctrl + D shortcuts.
In both cases, if the confirmation option is on, the Confirmation window will appear: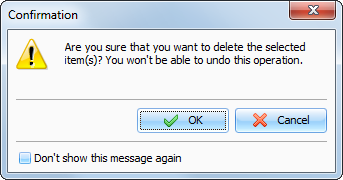 After confirmation, selected records will be removed from the database.
If the appointment to be deleted is a recurring one, you will see a dialog box, which offers a choice of deleting the current record or the whole appointment series.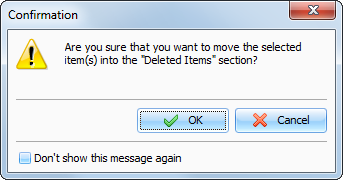 If you chose the latter, the whole series of recurring appointments will be deleted.